How to become a successful salesperson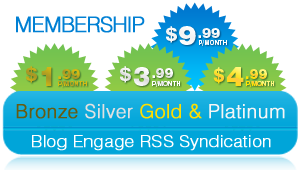 In order to be successful in sales you have be committed and dedicated to your job. The majority of successful sales people are self motivated and enthusiastic about the products or services in which they are selling.
In some cases success is driven by other motivating factors such as the necessities of life which include bills, groceries and other personal responsibilities. However for most successful sales people it's about passion and believing in the products and services their selling.
There's many factors that come into play when trying to be successful at selling your products and services. The good news is this difficulty is not only happening to you but all sales people so don't feel disappointed with yourself. Let's take a look at some of the obstacles or attributes sales people must over come or have in order to become successful.
Dealing with Denial – Everyday as a sales person your going to face denial and the majority of your prospects will not have an interest in your products or services. What you have to do in order to overcome this is understand it has nothing to do with you personally. You have to brush off your shoulders and move onto your next prospect.
Don't take no for an answer unless your absolutely sure the company is not in the market for your product or service. If you truly believe your product or service can help this company do more business, become more efficient or increase their profit margins then you must keep pushing.
Commitment – You have to demonstrate a high level of commitment to your career. This comes in many forms including persistence in your cold calls, dedication in your market research, and commitment to yourself.
You must want to succeed in what you do in order to truly be successful. If you don't want to succeed there's a good chance your not happy with your career and it might be time to start looking at something new that will motivate and inspire you.
Dedication – You have to be dedicated to become successful. Saying you want to be successful and actually becoming successful are two entirely different things. Get ready to put hard work and focus into your career. You have to dedicate time and energy into your job and apply yourself daily.
At the end of the day it's only you that can make a difference, it's only you that can make a change and it's only you can create your own success. I'm always open to feedback from my readers. Make sure to let me know your thoughts and post a comment below.
Be sure to add me as a friend, bbrian017
Twitter, bbrian017
Thanks,
Brian