How to get past the gatekeeper or secretary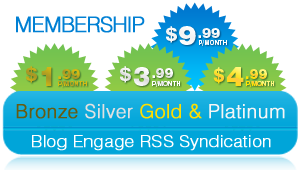 When trying to make a living from cold call sales you will soon learn that having a love hate relationship with administrative secretaries or gatekeepers will be part of your every day life. I've been in the industry now for almost 4 years and to date this has been one of the largest obstacles I've had to over come as a salesperson.
First you have to understand that these gatekeepers or secretary's are only doing their jobs and most of the time that is to ensure little or no cold call sales get to the workers inside their company. The idea here is to play head games and eventually out smart them at their own job.
Some tricks I use that are affective are as follows,
1. Ask the gatekeeper who they think you should be speaking with. Sometimes your simply asking to speak with the wrong person. You know it's not always the presidents and CEO's that make management decisions. By asking the gatekeeper who you should speak with your empowering them to be the decision maker and most of the time they know exactly who you should be speaking with.
When I do my cold calls I ask the question in the following manner, "Hi there, do you know who would be most appropriate for me to speak with regarding the company's software solutions?"
2. When calling ask to speak with the individuals title instead of a name. So for example I would call and ask to speak with the VP of Operations, VP of Information or VP of IT. In some cases its also appropriate for me to speak with an IT Manger. The benefit of this method is even if you get the wrong contact you can probes this individual for issies
3. When contacting the company let the gatekeeper know you have the presidents contact information but your worried she/he may not be the right person for you to speak with regarding software. I'm not sure what it is about admitting you don't know who to speak with but it opens the gatekeeper up to giving you more information as opposed to simply saying you want to speak with the president.
4. Simply avoid the gatekeeper and use the dial by name directory. Sometimes this isn't an option but if it is give it a shot. This could be a great way to avoid the gatekeeper while still getting into contact with the president or whoever your trying to reach out too.
5. At times you have to stop calling all together and start sending information via postal mail. This is always my last resort but it you have a prospect that can use your product and the gatekeeper is stopping you from making contact get the postal address and send a hard copy of your product information to them.
I know at times it can be frustrating to deal with the secretary or gatekeeper. I can't stress how important it is to keep your cool and try to work with them. I have spoken to many gatekeepers in which I want to rip the heads off but we cannot do this lol.
I'm always open to feedback from my readers. Make sure to let me know your thoughts and post a comment below. I look forward to hearing from you.
Be sure to add me as a friend, bbrian017
Twitter, bbrian017
Thanks,
Brian