Increase your sales with more cold calls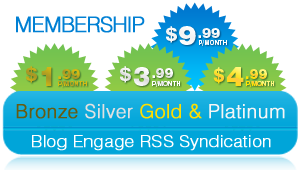 No matter how you look at sales in the end it's all a numbers game. The more calls you make the more sales leads your going to get. Sometimes picking up the phone seems hard but you have to move past this moment and continue on with your cold call sales.
Remaining positive while making so many cold calls can be a battle for many sales associates. At times cold call sales can become overwhelming and repetitive but it's needed in order to become successful.
Many people ask how many calls one needs to make in order to close a sale. This number changes from one industry to the next and is rarely the same for any one individual. Statistics do show the truth and to find your magic number follow these suggestions.
What you have to do is start tracking and monitoring your daily sales calls over a long period of time and eventually divide your total sales leads with total calls. This will give you a realistic average on the amount of calls needed in order to generate any one given lead.
For example if you make 300 calls on average per week and get one lead naturally you would have to make 300 calls to get one lead. If you were to get 5 leads over the 300 calls you would say on average I get one sales lead per 50 sales calls.
I sell ERP, E-Commerce and Warehousing Software for a living and needless to say my statistics are very low and require a lot of sales call activity. My job isn't to get a sale that delivers cash my job is to get an online demo with my prospects. I have to call and uncover a need that will be used to convince these companies they need to see our software presentation.
So far in 2011 I've made a total of 500 sales calls averaging a total of 7 interested prospects. This means on average I'm getting a company that is interested in looking at new software for every 70 calls I make. Seeing I have already worked a total of 13 business days this year I'm making on average 38 cold calls a day.
This isn't a very high number by any means but I also only work an 8 hour day. In the morning I check my e-mails, build my calling list and prepare myself for a positive day of calling. Also take note that I market research all of my prospects. I have to find their website, contact names and anything else that will help me close the demo.
So at the end of the day have a look at your personal productivity reports and make sure your setting goals to hit higher cold call numbers. This will eventually increase your success and perhaps even get you that raise you wanted at the end of the year.
I'm always open to feedback from my readers. Make sure to let me know your thoughts and post a comment below. I look forward to hearing from you.
Be sure to add me as a friend, bbrian017
Twitter, bbrian017
Thanks,
Brian