Marketing and promoting with Twitter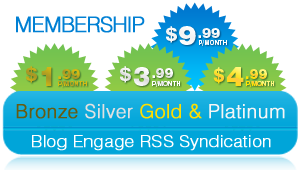 Similar to marketing in any other environment twitter offers a unique opportunity to increase your brand awareness and overall blog traffic. When marketing with twitter you have to remember this is direct messages to the end consumer or your potential prospect.
I've been using twitter for about two years now and have managed to get a pretty decent following form friends and blog engage members. I have a few tips and suggestions I can share with you from my overall experiences.
I always have my twitter image very visible for my friends to follow me. This is very important because when someone follows you there's a potential to get even more followers from people who follow them as well. It's also very important to add your twitter username in your retweet button code.
I'm always big on building relationships. I like to introduce myself to all new followers and I like to follow them back. Take the time to get to know your followers. Visit their blog or website and show interest. I think getting involved is one of the most productive tips I can give.
It's not uncommon to market your blog when initially meeting someone on twitter. I'm not so aggressive so I'll post something along these lines.
Hello @bbrian017 nice meeting you, make sure to follow @blogengage and share it with your friends.
The reason I always promote blogengage is because most of the people that follow me are bloggers and this is a community for bloggers only. It's very appropriate and the majority of times people are very excited to join our community.
Create a unique and interesting background. Right now mine is the breast cancer logo because I was running for the cure last month but normally I have a blogengage background to help promote the site. Branding your blog with an image is very important twitter or not.
Retweet your friends articles when you visit their blog. Be open and social about sharing this is the point of twitter. It's not only about marketing yourself and website you have to be open to helping others. I'm always re tweeting articles form our blogengage members.
Overall that's all I really do on twitter and I continue repeating this behavior daily. If you add friends, build on relationships, retweet articles I think you will do just fine when using twitter to market and promote yourself.
If you have some great twitter tips I'm always open for discussions leave a comment below. Have a great weekend everyone.
Be sure to add me as a friend, bbrian017
Twitter, bbrian017
Thanks,
Brian