A story of a community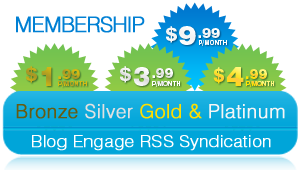 Last night I had one of the worst experiences ever as the owner of a large social network for bloggers named blog engage. The evening started like any other when I have cool website stuff to do. I get home and I'm extremely excited about the possibility of moving off the current software I'm using to run the site. (pligg)
Needless to say things didn't go as smooth as I thought and I lost about 5 days worth of blog comments on my community blog. Now under any other circumstances this woudln't be a big deal but right now we have a huge 1000 USD best of the guest blogger contest going on.
Point being these aren't my comments I'm losing these are members comments on the guest articles. I was extremely stressed out and aggressively trying to find some way I could restore the comments I may have lost.
After getting the websites back up and running I started re posting articles for the members because about 9 articles were also lost as well. After visiting Google cache and hours of re entering comments I decided it was time to go to bed. (3:30am). I did the most I could to get the blog up to date bad back into working form.
The point of today's article wasn't supposed to be about my story of how I messed up but rather a story of a community that cares enough to forget, work hard, forgive and move forward.
I could barely sleep last night because as a blogger I understand how hard it is to produce quality content and get comments. I know what it takes to be a blogger and for this reason I was sick to my stomach. I was feeling upset that I didn't do more to save the data. I just couldn't sleep with all the thoughts going through my head.
So this morning I posted an article letting the members know of the incident and laid out the bad news. I said many comments had been lost, I saved what I could and I was trying to express my sincerest apologies to all guest blogging contestants.
In all honestly I expected the members to be very upset at me. I've watched our contestants work hard over the last 40 days promoting and marketing their articles. Naturally they should had been mad and upset this is how life works. To my surpirse the reaction from our members to say the least was quite opposite of my expectations.
I want to share with you some of the comments our contest members wrote. Surprisingly a positive twist and one I didn't expect. It just goes to show it's not the website that makes the community, it's the community that makes the website.
Daniel Snyder from infocarnivore
Lee Ka Hoong from My Blog 2 Day
Jaleesa Dorsey from bmfreep
Doc Sheldon from Doc Sheldon dot com
Be sure to add me as a friend, bbrian017
Twitter, bbrian017
Thanks,
Brian