Best Guest Blogging Sites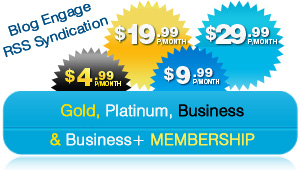 After searching on the internet for some time with little to no luck I decided it would be a good idea to share some of the best places I've found to write guest blog posts. First I must say we always welcome Guest Blogging here on Blog Engage. With that said you're still looking for new places to submit guest articles and I have some of the best to share with you. If you enjoy please share the article with your friends on your favorite networks.
If you would like to get this opportunity and you blog about Business, SEO, Marketing, Design, Social Networking, Making Money Online, or Blogging Tips, then you are more than welcome to guest post for Famous Bloggers.
I wanted to mention Ms. Ileane's Basic Blog Tips first because she's always been an amazing supporter of Blog Engage and because of that we have become very good friends. Basic Blog Tips has an amazing community behind it and you will always have people commenting and engaging with you on your guest post.
So if you're looking for a place to guest blog header on over and tell Ileane Brian sent you. Ileane will accept articles in many niches some including, Social Media, Blogging Tips, Traffic Generation and much more. I suggest you take a moment and visit her About Basic Blog Tips Page it's very inspiring.
The second site I wanted to share with you is another favorite of mine. First I want to say the owner Brian. Now Brian is a really amazing guy, down to earth and always looking to help other people.
The Guest blog site named, Hot Blog Tips has a great thriving and growing community behind it and always has a large audience to share your content with. Brain has worked hard on building up his community and now it's ready for your guest blog articles. If your looking for a way to increase your online authority this is the one step every blogger needs to take.
If you're more of an aggressive and intense blogger, then I strongly recommend my good friend Wong's Site The Bad Blogger. Wong allows for guest blogging where Sex and Money come into play.
Wong also accepts Blogging Tips, Social Media related topics. If you think you have what it takes and your brave enough to dive in I strongly recommend writing a few articles with Won and The Bad Blogger company. Wong has been building his blog for sometimes now and has a great following. This is your perfect opportunity to impress his readers.
Talking about Money, AZ Blog Tips is a great upcoming potential for guest bloggers. The website is clean and fresh of good quality content. The community is starting to really grow allowing their guest blogger to benefit from submitting killer content about Affiliate marketing and making Money Online. If you head over and visit Tinh Tran's guest blog site make sure to tell him Brian sent you from Blog Engage.
Blogger 24 is really new in my arsenal and I haven't had the chance to Guest Blog there yet. I have had good intentions on signing up and seeing about submitting my first post. The blogs primary focus is all about blogging, internet marketing, search engine optimization and make money online.
I've been watching this site over the past week and it's really impressive. The community seems to be growing and engaging with the content on the blog. The quality is very good and audience participation is high. I strongly recommended trying to write a few article here and growing your online name. I would suggest writing here if you can I bet the results will be positive.
It was late last night when I was doing this article but I wanted to update this morning and wanted to add a new blog to the group. Justin aka Dragon Blogger is an amazing place to submit your guests posts to if you like to blog about technology. Justin has a really great following and community that will engage with your guest post and make you feel at home.
DragonBlogger is a Technology and Entertainment portal that in addition to featuring technology articles and product reviews, also has a section designed to provide tips to help bloggers earn more and improve in their online ventures.
Another great site to guest blog at is named I Blog Zone. DiTesco is a long time friend of mine and of the Blog Engage community. He's always looking out for top quality content so his readers can engage and conversations. If you feel your ready to write at this level I strongly recommend visiting and writing for him.
iBlogZone's primary objective is to help internet users to establish a profitable online business by providing information and resources about, Making Money Online, Blogging Tips, Social Web, Internet Marketing, SEO – Search Engine Optimization, Domain Investing & Web Hosting and Technology. Best of luck and remember quality content is important so don't be slacking!
I know the list keeps growing but it's a good sign right? I wanted to add Famous Blogger I cannot imagine this list without them. In fact I just saw a tweet from Hishaman and felt really bad that I forgot to add him. In fact ti's very foolish of me to forget famous bloggers as they are one of the first real popular blogs here on Blog Engage to allow guest posts.
http://www.blogengage.com/blogger/where-to-submit-your-guest-posts/
How to get added?
I want to know about your guest blogging site! If you have one and would like it added to our list please leave a comment or use the website footer contact us form. Link me to your guest blog and I will add it to our list for you.
Be sure to add me as a friend, bbrian017
Twitter, bbrian017