Creating a successful blog takes a professional blog theme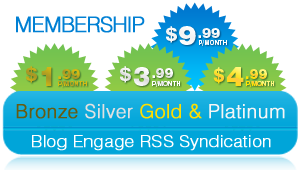 As you may know creating a successful blog starts with the right blog theme. Same as in life, in order to get the best job you have to dress the part.
When I got my career I had to wear a suit and tie and perhaps for you to be a successful blogger you also have to wear a tie.
When I say tie I obviously mean a word press theme. Purchasing a new theme is just like wearing a suit and tie. Immediately you grab the attention of your blog readers and you will come off as a professional blogger.
Purchasing a new theme will not make you a good blogger but it will help in your chances to success. if your interested in buying a new theme I'm a huge fan and recommend Word Press Themes
Make sure to have a look and see what they have to offer. You might just find what's need to inspire you to continue blogging. looking the part is only the first step but to make sure it's a step in the right direction make sure to check out Word Press Themes
The best part about Word Press Themes is they take the best of all themes and allow you easy access to viewing them and linking to the purchasing website. The best part is the users of their website make the final decision on what's popular or not. This way they ensure you get what the people think is the best.
Be sure to add me as a friend, bbrian017
Twitter, bbrian017
Thanks,
Brian