Developing a positive brand image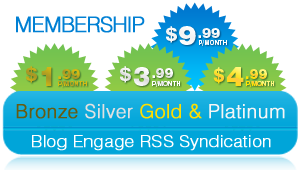 When joining social networking websites like, blogengage, twitter and facebook you have to remember this is the beginning of your brand management. This is a known fact no matter what your marketing be it your blog, products or services.
What you have to do is create an image the represents what your marketing. This image should be memorable and well designed to represent your blog, product or service. This is literally the birth of your online marketing presence and must be taken into serious consideration.
Every website you join to market with has to be the exact same brand image and username. You cannot use different images or usernames this only confuses the end consumer and doesn't allow for easy brand recognition. When done properly the end consumer will embed trust and confidence into this image and name.
Building a strong brand allows you to market faster and improves your reach overtime. A strong brand will also ensure your product lasts a longer duration in the industry and will not turn into a fly by night operation. In some sense this is also another level of trust by the end consumer.
When I started working on the blogengage brand I knew I had to change the image of a typical community for bloggers. You know as well as I that the majority of blogging communities are greedy and selfish. It almost seems everyone is there to market their selves and that's all they have intention in doing. Also if your not part of the "in crowd" we all know what happens.
I wanted to create a brand name the supported the true meaning of a community. I wanted to create a community of real bloggers like you and me that have jobs' families and cared for one another. To date I've been extremely successful in creating this environment for bloggers.
Blog Engage has grown to be one of the most active social sharing communities on the internet with some of the most friendly bloggers you will ever meet. This was successful because when I first started the website I built on this idea and used it as our brand image.
Similar to your blog, product or service you have to push your message on to your readers or customers. If your message gets construed in some manner or way you have to promote and push even harder to get your initial message across.
Managing your brand is as important as creating your brand. Word of mouth can travel fast and if the wrong message gets across you could have some issues creating the perfect brand image you initially wanted. When all is done right this word of mouth should be a mirror image of your initial message.
I'm always open to feedback from my readers. Make sure to let me know your thoughts and post a comment below. I look forward to hearing from you.
Be sure to add me as a friend, bbrian017
Twitter, bbrian017
Thanks,
Brian