Engage with bloggers at Blog Interact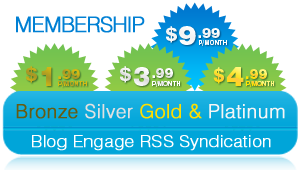 I'm always a big fan of new and upcoming social communities that provide a real value to it's members. One of these communities is named Blog Interact. I think what I enjoy most about it was all the familiar friends I seen after the first 24 hours of signing up to their service.
Blog Interact provides a safe, fun and clean environment for marketing your blogs to other bloggers within similar niches. One of my favorite accepts about this community is the fact that it actually brings you new readers and blog comments. Unlike other social communities that frown when you try to promote your latest articles.
Submit your article – Blog Interact is a great place to submit all your latest articles or even to submit all your friends latest articles.
Meet new bloggers– If your looking to meet new and friendly bloggers Blog Interact is the place for you. it's thriving community of new and experience bloggers waiting to meet you.
Socially share with others – When submitting your content this is a great time to socially share other blogger material. This will build up your authority in the blogosphere and also get you some social sharing in return.
Add new friends – I love this functionally at Blog interact, they allow you to follow other bloggers including their recent activity and more. You can see who they vote on, who they follow and when their online. this is a great way to build on relationships and increase your online followers.
If you end up joining please add me as a friend, bbrian017
Be sure to add me as a friend, bbrian017
Twitter, bbrian017
Thanks,
Brian