How to improve your search engine rankings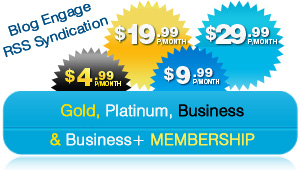 I'll be honest, I don't talk much about search engines and SEO because it's changing so fast I don't have time to keep up. One thing we can always be sure of is how to help our articles rank higher in the search engines.
The reality of the story is Google still places high value on building backlinks.
Right now I'm a building backlinks machine. I'm enjoy the RSS and Marketing Services of Blog Engage, While at the same time work full time on blog commenting using comment luv to build more backlinks.
In fact I think building backlinks to our internal articles is far more important then the home page. Our articles are the pages that will generate the most traffic from the search engines over time and satisfy the needs of our visitors.
Blog Commenting
This is by far one of my favorite methods of backlinking. I find it helps group us personally as individuals, it allows up to build new relationships while at the same time benefits from all the backlinks we create. When done right blog commenting should benefit everyone involved.
RSS Services
My second favorite method of building my backlinks happens to be automated. It's obvious why I enjoy this method as it saves me tons of time while submitting my content into may sites for article baclinking.
Guest Posting
I've never done guest posting with the intention of building backlinks but let's face the reality. This is an amazing opportunity to develop high quality back links to your article pages. You have full control over the link and the targeted keywords to us. Remember Google values links inside articles much higher then any social book marking site or blog comment.
So take it from me, the non SEO guy, build your backlinks, get blog commenting and trust me over the next month you will not only increase the amount of comments you're getting you will also slowly improve your search engine rankings.