It's all about balance and growth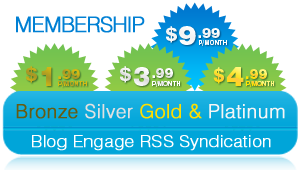 With the Blog Engage RSS Service it's all about growth for me. In fact it's about growth so much that I actually see it from two different perspectives.
First I want to grow my business, the actual amount of customers I have. I want to increase business but naturally what business owner doesn't? I understand in order to increase business I have to make my product more attractive and beneficial for my customers.
Second I also want to see growth in my social media portfolio. I want to increase the amount of websites my customers have their contest syndicated to. In short I want to buy more websites and increase the size of the Blog Engage portfolio.
Overhead and Costs
Many questions come into play when making this decision. The cost of a new website has to be taken into consideration when deciding on where the growth is needed. Though I have over 50 customers generating revenues the cost of a domain name can become rather expensive. Ensuring I'm generating enough revenue to cover the costs of a domain and and it's yearly renewal is of most importance.
Final Decision
I have taken my costs into consideration and decided it's time to make some growth and increase the size of the Blog Engage Social Mada Portfolio. I'm going to be purchasing two new domain names and adding them into the Blog Engage RSS Service.
If you remember to visit us tomorrow I will be announcing the domain name url's and will be sharing them with our RSS customers as well via e-mail. I'm hoping this will encourage our customers to continue using our service for a long time to come.
Discussions and Feedback
What's your opinion on my decision to increase the size of the Blog Engage RSS Portfolio? Do you think the more websites our members content is syndicated to the better? I would like to know your thoughts below.
Be sure to add me as a friend, bbrian017
Twitter, bbrian017
Thanks,
Brian