Marketing your website for success!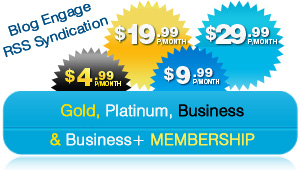 I have some good advice I would like to share on how to develop website traffic and new users! I have a few ways and I'll try and share them all. First you will need to ensure your forums are in perfect working order as you don't want this new traffic to see a non working forum. Make sure you have the forums set up correctly and also in a non confusing way. Here are some ways to generate and develop new members/users.
1. Start using Stumble Upon. This site can develop very good traffic for your website but ensure it good content as they will ban you for stumbling your forum names and not topics.
2. Start Submitting your Forums to Link Directories. Ensure you provide enough information when submitting that you gain the interest of the reader and also ensure you add it to the correct category. Very Important!
3. Sign up at large forums and immediately (if you can) set your forums signature with a unique tag line linking to your forums.
4. Try and add quality posts when at other forums. I know this is hard sometimes and doesn't have to be done all the time. Usually the more specific your answer is the better chance you have of someone actually clicking your signature links.
5. Purchase forum signature when allowed. Many forums allow their users to sell their forums signature this can also help you develop traffic especially if they are a heavy poster.
6. Pay for Bloggers to Blog about your site and a "web site Review" These usually cost money but are worth the 10 dollars. (Average price)
7. Purchase Blog Roll links from Blogger when you can. This is a great form of traffic and you can really focus on your specific target market! I mean if your forums are about Sports look for a Blog site that's about sports.
I hope this helps your forums develop and build traffic to your site. If you have any more question please feel free to ask away I'm pretty good a marketing websites!
I wanted to add some great Google search terms if you going to look for forums and blogs links to buy. just Google these simple terms
As you can see searching terms like these will get you access to forums that in the end will result in increase traffic and new members!
Be sure to add me as a friend, bbrian017
Twitter, bbrian017