Reaching my target market for blog engage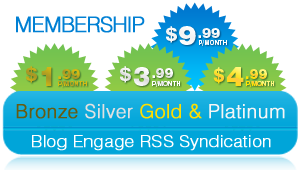 One of the most difficult jobs I have as being the owner of Blog Engage is marketing my message to the correct audience. I know who my target market is but the biggest question is how to reach them.
Over the past two years I have been marketing and building our brand by using webmaster forums, blogs and social communities like mybloglog, blogcatalog and twitter.
Right now I feel as if my marketing opportunities within these websites and forums have been exhausted and the response has now become minimal and non existent.
So where do I start spending my time marketing and promoting? I have to look at the bigger picture now and try to bring our community to the next level and push towards a more viral marketing campaign.
I'm a big fan of Entrecard and marketing using their credit system. The only one issue I have is my landing page has to be my blog and it cannot me the blog engage home page. The result of this is many bloggers are leaving without knowing what blog engage actually is.
I've considered using Google Adwords but to be very honest I don't think Google provides a high enough ROI and the cost is far to expensive and doesn't provide enough value to me as a marketer.
So here I stand pondering what my options are regarding the marketing and promotion of our community. I have a few ideas and I will share them.
Paid Reviews: I'm going to start paying some of my blogging friends to write about blog engage on their blogs. I think the popular bloggers may bring some positive light into our direction.
Buy Sell Ads: I'm going to start reinvesting all the profits I make from Buy Sell Ads into marketing and promoting blog engage. I think if done right this program can give a high value and ROI for my money spent.
If you have any ideas and would like to share them with me please do leave a comment below. I'm always open for suggestions regarding marketing or promoting blog engage. To date I've done all marketing myself and it's only cost my time. It's obvious I have to move on to the next stage but where I will spend my time and energy is still up in the air.
Be sure to add me as a friend, bbrian017
Twitter, bbrian017
Thanks,
Brian