The pleasures of owning a popular website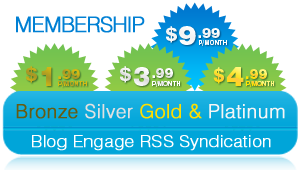 One of the most interesting aspects of owning an online blog is meeting people from all over the world. Let's take this morning for example.
I started moderating the website and checking my e-mails. I normally get about 5 or 6 new followers on twitter a day but at times most are spammers that follow then unfollow right after. However I do manage to get new followers that are real people.
This morning I meet Mike Pedersen and the interaction we had was made possible to this amazing and exciting new world of social media marketing. Now Mike is a new member at blog engage and we have started creating a mutual beneficial relationship with one another.
By far meeting new people is the most exciting aspect of being an online blogger and marketer. I enjoy following them to their blog, voting on their articles at blog engage and so much more. It's even more interesting when they have similar interests as you do.
I have a very open personality and I think this has helped my create such a great blogging community for us to all use. I think Blog Engage and it's Brand has taken a lot of my personal attributes and over time has created a positive learning environment for bloggers.
I remember when I first started Blog Engage and I was marketing across multiple website forums. I stopped off at one is specific named admin zone. It's pretty much a community of website owners that share and gather ideas.
Out of all the places I marketed this was the only forum that came back with a negative reply to my post. The member asked me why they should join my website when I have little or no traffic and members. I insisted it was beneficial for more then one reason.
Two years later Blog Engage has grown to over 3000 registered members and is within the top 12,000 websites on the internet for website traffic and daily unique visits. If I was to be asked the same questions I'm sure the answer would be the same but with a little addition including the benefits to having a large community and generating free blog traffic.
I guess the lesson to learn here is no matter how small a community is there's always a benefit to joining and participating. Gaining new readers is vital and we can all use do follow back links. Even the smallest community can have some of the greatest members and biggest opportunities.
Be sure to add me as a friend, bbrian017
Twitter, bbrian017
Thanks,
Brian