What's in it for you?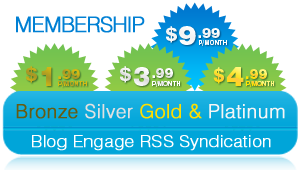 What is it someone looks for within a blogging community? Do they look at the communities members? Do they look at the websites Alexa rank? Are bloggers only interested in revenue sharing communities? Are they looking for niche only websites? Are they intending on building new relationships?
There is no one answer to what a blogger looks for in a social networking community. Truth be told all of the above questions are what were looking for. We want a return on investment from our time spent marketing. I understand this and hence the reasoning behind Blog Engage, a social network I own of bloggers like you and me.
What's unique about Blog Engage is the fact that all of the above needs can be meet from this one community. We have an engaging audience of young and enthusiastic bloggers waiting to meet you.
Google Adsense
With the adsense revenue sharing we offer the opportunity to earn on all your submitted articles. Your ads with your Google PUB number will be displayed on all your story pages, this is easily done by selecting your profile and adding it into the proper field followed by a save.
Building relationships
Add any Blog Engage member to your friends list. Generate more friends and maximize your return on investments. Engage with the members by commenting, tweeting and engaging with one another. Use Blog Engage as your hub to socially share with bloggers alike from around the world.
Follow all your friends activity by visiting your profile page or theirs. Scroll down and see all of their latest activity including recent comments and article submissions. Join in the fun, submit, comment and engage with bloggers at Blog Engage.
Create groups
We also allow our members to create groups allowing bloggers with similar interested to see each others articles. You can submit your blog to both the main site and a group during the submissions process.
Are you trying to increase your blogs pageviews and comments? If so then Blog Engage is for you. Our members follow one another and engage while visiting your articles. Ask anyone of our members and they will tell you our traffic is top quality and proves to be a great return on your investment.
Guest Blogging
If you enjoy guest blogging our community blog is a must for you. We allow almost anyone to write for our readers and if your target audience is bloggers then our community is perfect for you. Test the waters and write your first article for us. We would love to read what's on your mind.
Discussions and Feedback
If your a member of our community please leave your thoughts about it below! I would love to get some comments from everyone who's using our community to market their blog and build on their relationships. Let me know your opinion of Blog Engage and your experiences.
Be sure to add me as a friend, bbrian017
Twitter, bbrian017
Thanks,
Brian